Looking for new tips for successful tinnitus management?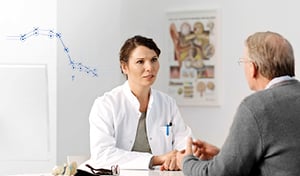 Tinnitus continues to be a challenge for health professionals and patients.
Dr. Tanit Ganz Sanches, Ph.D. in Otorhinolaryngology presents tips for ENTs and audiologists to achieve more success in managing patients.
Fill out the form and watch this webinar for a fresh take on tinnitus treatment.

Presenter:
Dr. Tanit Ganz Sanches, Ph.D. in Otorhinolaryngology