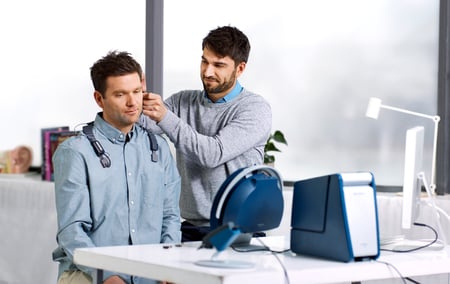 Should I or shouldn't I? When it comes to probe mic measurements, many hearing care professionals are unsure whether to use them or not. If you are in doubt about the value of hearing aid verification, then this webinar is for you. Expert Gus Mueller, Ph.D. Audiologist presents the facts around probe mic measurements and debunks the many myths and misconceptions that may keep you from performing probe mic measurements and helping your patients achieve the best hearing aid fit possible.
Watch this webinar and learn:
How you can be sure your fitting goals are being met
What is fact and what is fiction about probe mic measurements
Where to find free online courses in probe mic measurements
How to select a gold standard for verification
What are the best verification methods to use? DSL or NAL? What's the difference?
Is there another way to fit hearing aids?
The results of several studies that compare use of verification vs. hearing aid manufacturers' base settings
And much more!
To view the webinar, just fill out the form and watch at your convenience.