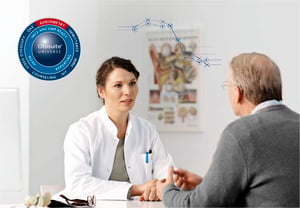 Thirty percent of the population will experience tinnitus during their lifetime. While there is no medical cure, there are viable options to manage the emotional impact of tinnitus.
Register to download this FREE webinar, where we discuss current tinnitus theories and management techniques that have proven effective in addressing this condition.
Presenter:
Dr. Diana Callesano earned her Doctor of Audiology from Northwestern University in 2014. Upon graduation, Dr. Callesano accepted her first professional position at the Hearing and Tinnitus Center.
She specializes in the management of hearing loss, tinnitus, hyperacusis, and Misophonia. She maintains her Certificate of Clinical Competence in Audiology (CCC-A) from the American Speech Language and Hearing Association (ASHA).
She is also a fellow of the American Academy of Audiology and maintains a membership in the American Tinnitus Association. Dr. Callesano has been professionally trained in Tinnitus Retraining Therapy by Drs. Jastreboff in 2016.